What is Traffic Travis?
Traffic Travis is a multifunctional SEO software that helps business owners and marketers to boost the traffic on their websites.
For marketers, it is a tool that turns marketing into a series of simple steps making marketing researches a lot easier to do and to understand.
This Traffic Travis Software is a search engine optimizer which builds profitable pay-per-click campaigns.
As an online business owner, campaigns are necessary; campaigns tell your audience and the people who come to your website what your product, business or service is about and what you what to achieve.
This is a tool that creates a good manner of approach to the world through online marketing for businesses of all sizes and types. No matter your budget and experience in the online marketing world.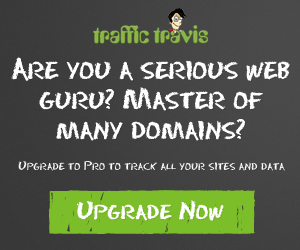 Kinds of Traffic Travis:
There are two kinds of Traffic Travis version; the free version and the paid version.
Traffic Travis Free version:
A free version of this search engine optimizer sounds highly interesting to many people than the paid version. The SEO tool was first created for Traffic Travis in-house use only. It was later on released as a free bonus for subscribing to their Affilorama program.
Affilorama is a New Zealand-based company that offers free tools and popular training courses for affiliate marketers. Traffic Travis decided to set the software free because they thought it would be nice to open up to the public so that everyone can use the software.
But the Traffic Travis free version is slightly limited in terms of the number of projects you can have and in some other abilities. To people who have one or two sites or campaigns, it will be of no concern to them to monitor.
The free version of Traffic Travis has some few restrictions compared to the paid version. Below are the abilities of the free version;
A maximum of 30 keywords per project.
Domain Research and keyword Research Tool.
A maximum of two projects.
A maximum of 5 keywords per search in the SEO competition.
A maximum analysis of 10 top ranking sites.
Traffic Travis Paid version:
The paid version is completely unlimited on the number of projects you can have and the uses of the tools. The paid version of Traffic Travis is known as the Traffic Travis Professional v4.0.
The paid version has all the abilities of the free version and other abilities that the free version does not have. These abilities are found below;
An unlimited number of projects in all industries of business.
Unlimited amount of keywords per project. Keywords help your websites get a better ranking in the search engine. Traffic Travis hunts through Bing and Google search engines to show you which position your website is ranking.
Traffic Travis monitors your competitors and gives you pieces of information on previous search results. This will give you a better understanding if a website is going up or down the search engine over time.
A maximum analysis of 200 top ranking websites.
A maximum keyword suggestion of 2000 keywords which is useful for both SEO and PPC campaigns.
The ability to print and save reports. After conducting your research and graph reports monitoring competitors improvements or downfalls. It makes things easier to send this data to your clients or to save them in a nice folder for future predictions.
How does Traffic Travis help Marketers and Business Owners?
As a business owner, I highly recommend Traffic Travis to you. Traffic Travis is a fresh tool recommended for all business types. It makes the researches and reports a lot easier to do based on the advantages listed below;
Traffic Travis tool analyses the top 10 to 20 results in the search engine results page of any search location for certain keyword phrases. This SEO result is in terms of ranks, age, backlinks and many more.
Here, I wish to say that keywords are the basic needs to SEO functions, without keywords SEO is useless. So we need keywords to get our contents and website rank a better position.
Traffic Travis has two keyword functions which are; Keyword Finder and Keyword Sorter.
Keyword Finder: This function helps you find keywords that are highly searched in the world wide web. When you type in a keyword, the software will display some related keywords and beside each keyword is annotated the quantity of search that is acquired from Google, Bing and Yahoo.
Keyword Sorter: This tool is needed after searching the keywords from the keyword finder. To select which keyword you want to use among the bunch of keywords you found, keyword sorter will ease the task by selecting the keywords with the highest search.

This is a tool in Traffic Travis that shows you every website that is linked to your website and every data that you are sharing regardless of what the IP address is, the text is, Traffic Rank, Page Rank, links going in and links going out.
This tool helps you to know if the keywords you are using or intend to use is used by other websites or ads. This is important for you will know which keyword you intend to use is valid.
Websites that have contents that were published before this software was discovered by them, can still optimize the contents for more traffic to their sites. Traffic Travis will find new keywords that are highly searching for the update of the old keywords.
Traffic Travis serves as a spy on your competitors. As it is constantly analyzing data on your competitor's websites. The results will let you know if they are ranking down the search engine and you are ranking up or vice versa.


How much does this Traffic Travis Software cost?
Traffic Travis is free software. And to my opinion, the free version of Traffic Travis is sufficient for anyone who is interested to use or to try. But if you have more than two projects to manage, then I recommend the paid version to you.
To upgrade from the free version to Traffic Travis Professional v4.0 cost $97. This is a one-time payment.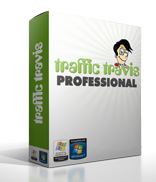 Traffic Travis download:
To download Traffic Travis, you need to follow the steps which I will list below;
In search of Traffic Travis website in the Google search engine, you should click on "Download" as shown in the image below.
After clicking on download, you will be taken to the next page which you will have to fill the registration form as shown below.
After clicking the Register button, you will be taken to the next page asking you to check your email for the download link.
After clicking the download link in your email, next is the download page. On this page is found the download button and a registration series below the page.
This registration series will be used to activate the free version of Traffic Travis after the installation.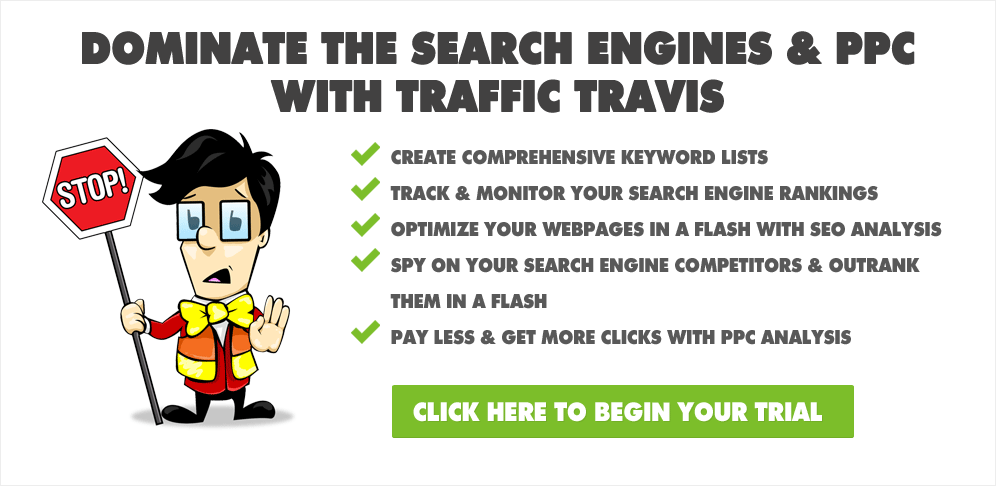 How to use Traffic Travis as a beginner:
As soon as the software is installed in your computer, on your first lunch into the program, a notice will appear asking you to watch the videos that show you how to use the tools of the software. This is a video navigating through the interface.

Click here to learn more
How do I get help if I have an issue?
In case of troubles or misunderstandings or clarifications, you should contact the support team for assistance at https://www.traffictravis.com/support
Why must I use Traffic Travis?
I recommend Traffic Travis to you because it is free and it has the same functions as any other paid software in the market. As a business owner or marketer, this opportunity creates a decrease in our investments. this is the best SEO tool for 2021.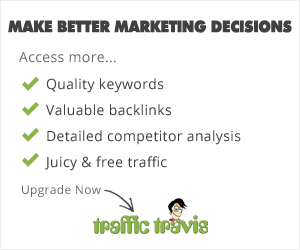 Testimonies for Traffic Travis?